Couple of quick updates to share:
We had our March Court of Honor
High impact landscaping service at our Charter org
March Court of Honor
We welcomed our two newest scouts – Isabella and Emily. Great to have the join, and also for making life easy for the Assistant Scoutmasters by having the same names as current scouts 🙂
Scouts presented our in-flight plans for the summer 50-miler to Lost Coast: trip route and meal. We'll be sure to have enough calories and great places to camp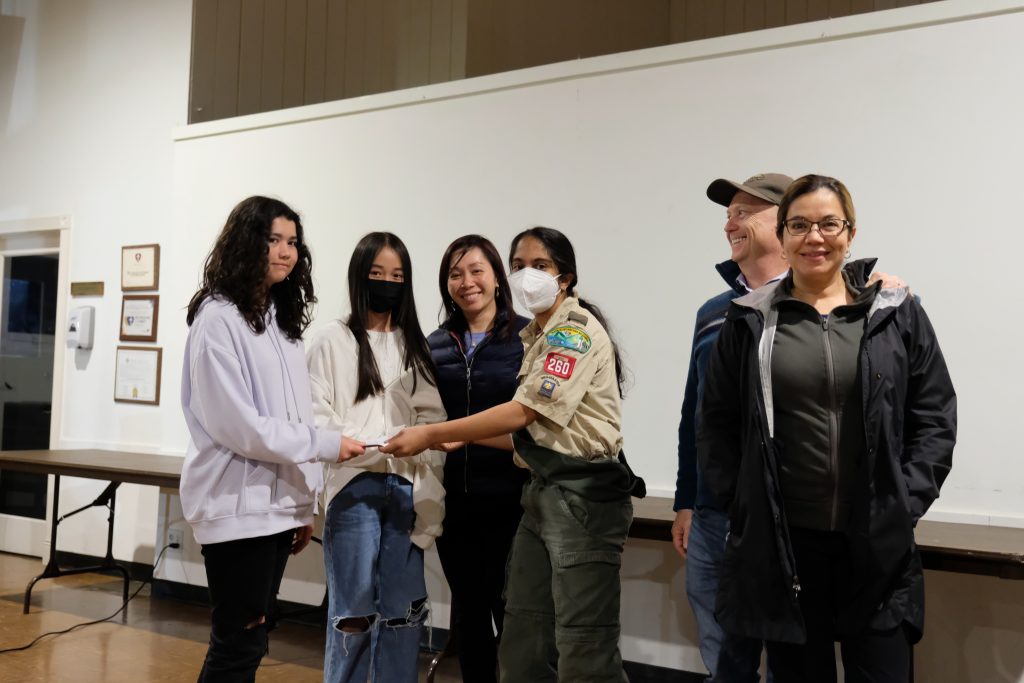 Landscaping service
Our Charter organisation is essential to the Troop: we are officially a program under their legal entity; they provide space for our storage shed; use of the hall at now cost; a place to meet and hold events. In turn, it was great to be able to help them out. T260 turned up on force to make short work of some tough landscaping work, doubling the area the Church had hoped to cover in 2/3 of the time!