Times might be tough for our Troop and Scouts right now, given the restrictions around our usual outdoor program. However, in true spirit, that didn't stop our most recent Eagle Scout – Weston S. – from arranging his Court of Honor: virtually!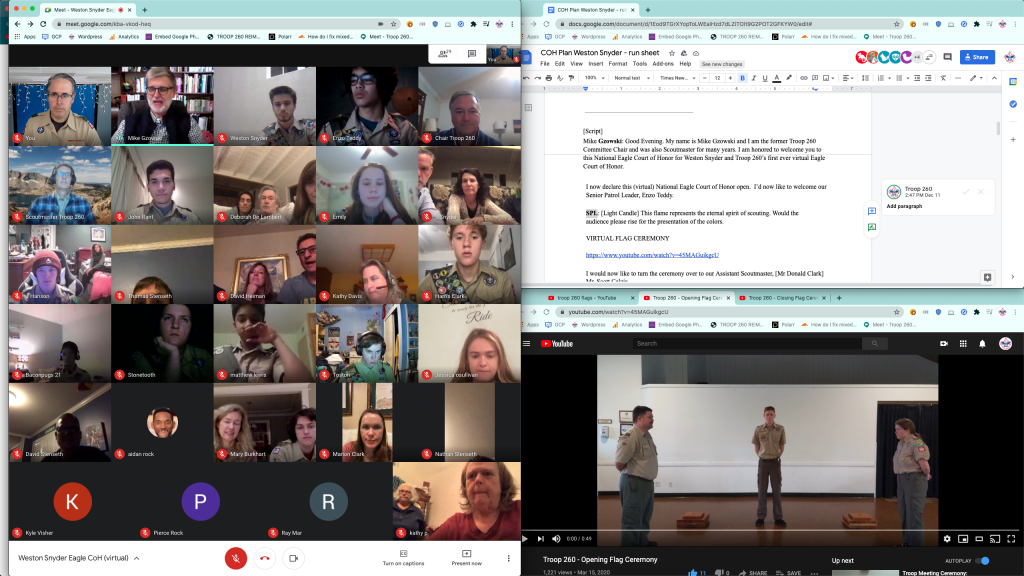 A great way to close of a year of adaption and 'firsts'
Weston arranged this all in only a couple of weeks, and we had over 30 groups / people joining. We all missed the food and in-person get-together, but were very pleased to help Weston close-out his scouting achievements.