A moderate to strenuous route, depending on whether you aim for Boyd Camp or Stewart's Camp. Both sites have water and drop toilets. Route is quite open so confirm water and watch for heat. Close to home, these offer good ascent practice and semi-wild camping experience.
Key info
2.2 miles (Boyd's camp); 6.5 miles (Stewart's camp) trail distance (each way)
1,500 feet gain to Boyd and 3,500 feet gain to Stewart (gross)
Water: reliable at/near start and at camps, non (not reliable) en-route – all water must be filtered/pumped
Relatively exposed to weather / sun
Logistics
Start: Del Valle (Rocky Ridge) Visitor Center carpark of Del Valle Regional Park (check for parking fees). Toilets and water (in normal times). Permits should be booked at least 7 days in advance; trail camping reservations must be made at least 2 days in advance.
Finish (Boyd Camp): Water is back at Stromer Spring Rd junction about 1/3 mile away. It is a steep decent hill down and then back to camp to pump water (pump on the way to camp). Its possible cattle hooves and cow pats may make site selection a challenge!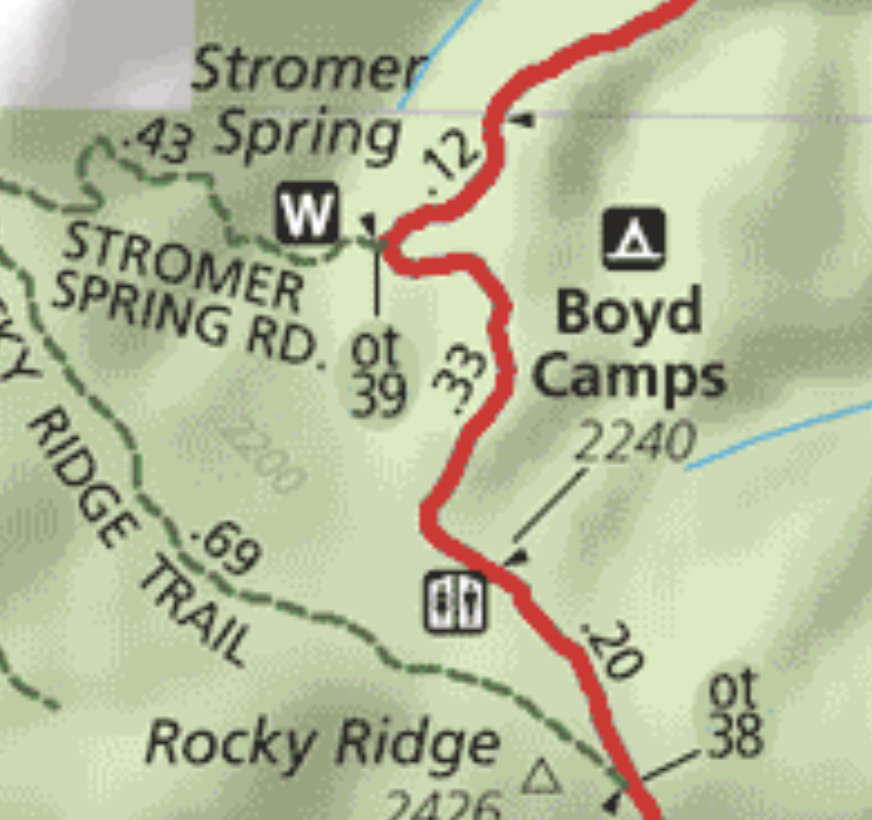 Finish (Stewart's Camp): Water is at the camp, along with an outhouse.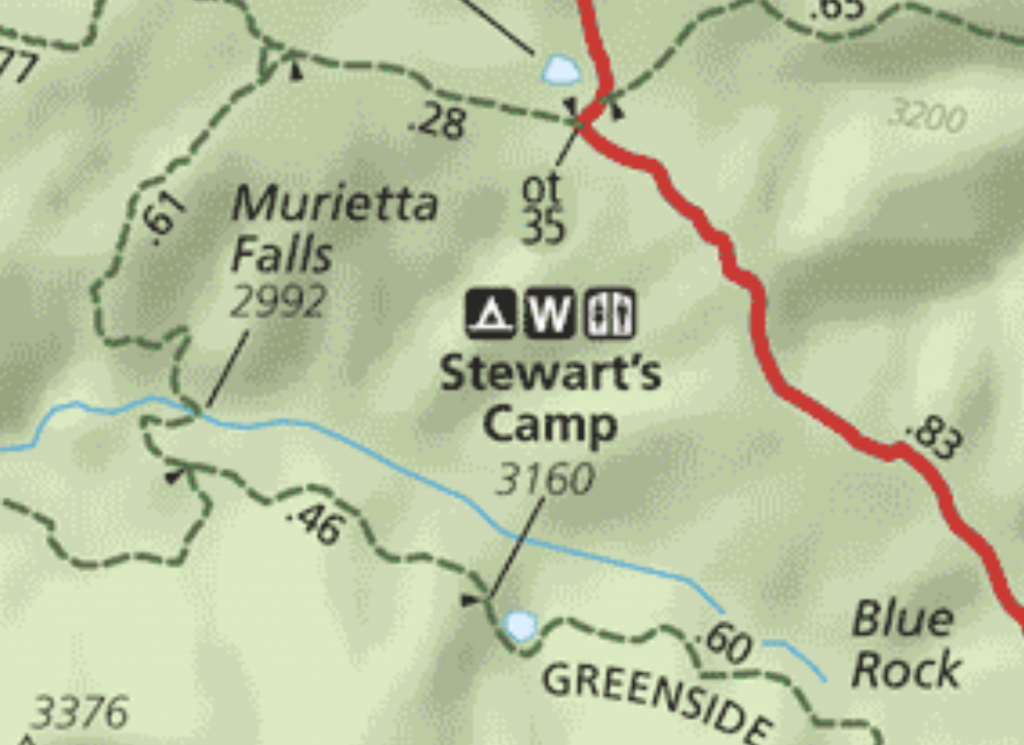 Maps
Caltopo Map (use for planning and printing)
printable map: Del Valle to Boyd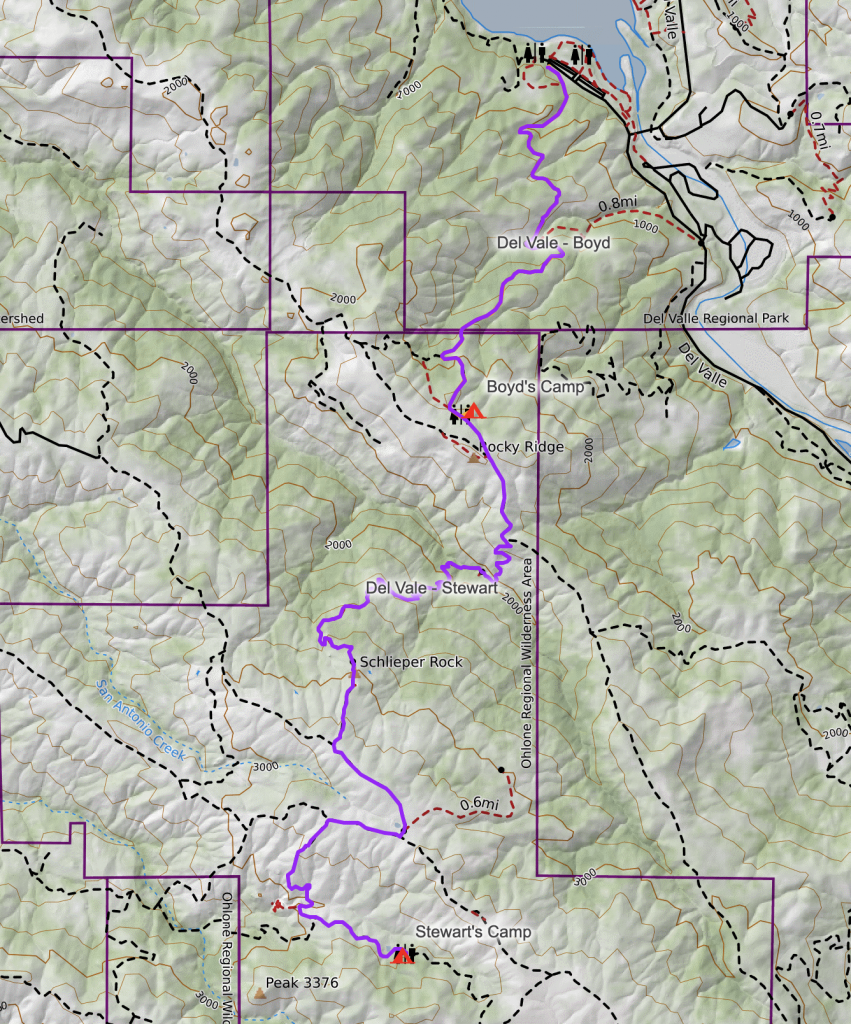 Tips & insights
Need to sign-in / register your itinerary and group about 1 mile into the trail as it dips into Vellecitos valley and Trail junction.
Water at the campsites is unfiltered and must be treated / filtered (a collapsible bucket / sink is useful) or pump directly from the tanks if the handle isn't working
(see above) pump water from Spring Rd before heading up the very steep climb to Boyd
Boyd Camp: site 1 is smaller, but has a wonderful view and some extra spots just up the hill overlooking the site closer to the road